THE Z-KNIGHT WORLD

HOME CASTLE
THE HISTORY OF Z-KNIGHTS
Z-KNIGHT TALES
PICTURE ARCHIVE
LINK SECTION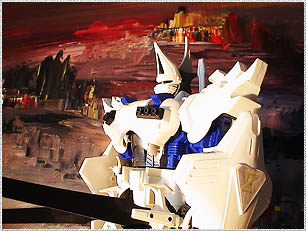 LIMITED RE-RELEASE OF Z-KNIGHT IN JAPAN! - see the History of Z-Knights
NEW PICTURES OF BOOTLEGS ADDED - see the Picture Archive

(c)2003-2006 Tom Schneider - click here to contact me - last update: 2-24-2006

I wish to thank especially Michael G. Karp who ceded almost all his Z-Knight items from his impressive collection to me. My collection would never be so big without his help! A big thanks also to Jim Stone for the exclusive Great Z-Knight. I also wish to thank Paul Miszczak for his great website, it is with no doubt the most comprehensive Z-Knight website on the internet. Further I want to thank all the people from the ZoidFans Yahoo!Group for all the precious informations about Z-Knights that I learned there.

I also thank [ digital-lifestyle ] for the free of charge hosting of this website.